The EB Teachers' Club
Revolutionize planning and teaching with engaging and rigorous lessons
that are fully standards-aligned and increase student learning outcomes.
We're on a mission to make reading and writing incredibly engaging for students, all while maintaining high levels of academic rigor. We hope you'll join us.
Schedule A Demo
What will The EB Teachers' Club do for your teachers?
96%
say they would recommend the EB Teachers' Club to other ELA Teachers.
96%
of EB Teachers find the EB Curriculum rigorous and engaging for their students.
94%
say that the EB Teachers' Club has alleviated stress in their school and personal lives.
The EB Teachers' Club is an exclusive membership for Middle School ELA Teachers who are ready to streamline their planning process - while increasing student engagement and learning outcomes (and having fun along the way)!
What's Included in the EB Teachers' Club?
Reading
Whether you're looking for an entire novel or short story unit or just challenging, creative activities to enrich your lessons, explore an array of options to help your students dig into fiction and nonfiction texts while building their critical thinking skills.
Writing
From crafting stories to composing responses to literature, our resources have your writing lessons covered. The EB Teachers' Club offers engaging lessons and activities for narrative writing, expository writing, argumentative writing, and more.
Grammar
Are you and students tired of boring grammar lessons? Give your teaching a unique spin with our fun grammar activities and games, which come with helpful handouts and brief assessments. Finally, grammar learning that students will remember!
Vocabulary
Our program offers a simple but comprehensive approach to expanding your students' vocabularies. Our program includes four levels of vocab, each with enough words and assessments for a full school year of learning.
What's Being Released 2023-2024
THE EB TEACHERS' CLUB
The Only Membership Your Teachers Need

... that gives them the confidence and direction to facilitate growth in student reading and writing!
Example Student-Facing Videos
What's Included in The EB Teachers' Club?
Engaging Resources
The first day of each month is the new Monthly Issue day.
We craft each monthly issue by pairing a vital ELA topic—based on the standards—with a fun theme. The activities within an issue can be used to cover multiple days of instruction.
Each month, teachers also receive two coupon codes that allow them to download two resources from our extensive marketplace.
Want holiday-themed writing prompts? We've got you.

(Kids love our gingerbread house unit.)
Teaching

The Outsiders? There's a complete novel unit with everything from a scavenger hunt to a final assessment.
Looking for a quick, engaging warm-up that will address all of the ELA standards (and isn't as dry as a slice of two-day-old birthday cake)? Let's talk bell ringers.
Need more? As a Teachers' Club member, your teachers always get an additional 30% discount on all resources within our marketplace.
PD That Actually Helps
Many teachers fall into the trap of being REACTIVE when it comes to planning and instruction.
We've created these trainings to break that buy, teach, throw away cycle and help ELA teachers become PROACTIVE in terms of how they approach writing as well as how they plan for the weeks and months to come.
The centerpiece is our unique framework, The EB Lesson Planning Approach. Inside, your teachers get a start-to-finish Batch Planning Boot Camp that covers:
Your Scope and Sequence
The Day-to-Day of Lesson Planning
Crafting Into, Through, and Beyond Lessons
Batch Planning Foundations
This is the heart of everything teachers do in EB Teachers' Club—we'll teach your teachers exactly how to think through the school year, from their overarching goals to the no-stress planning technique that's going to change their life.
Supportive Community
The best part of the Teachers' Club?
Hanging out with other middle school ELA teachers in our private online community. We're a positive group of teachers who truly support each other, all on the same mission: to impact students.
Downloaded a resource and need tips on modifying it for students below grade level? Looking for a novel that will keep your kids interested—and challenged? Having trouble with getting a file to load in Canvas?
This is your teachers' one-stop shop for all of the questions only another teacher can answer.
Expert Workshops
We love to bring in rockstar educators to deliver live workshops on specific topics related to middle school ELA.
Here's a sneak peak of who we've hosted in the past:
Motivational Speaker & Principal, Gerry Brooks

TedX Speaker, Monica Genta on "The Rooted Classroom: 3 Ideas to Engage in SEL"

8x TedX Speaker, Blake Fly on "Gratitude in the Classroom"

Trevor Muir, Ashanti Branch, Jenn Gonzalez and many more!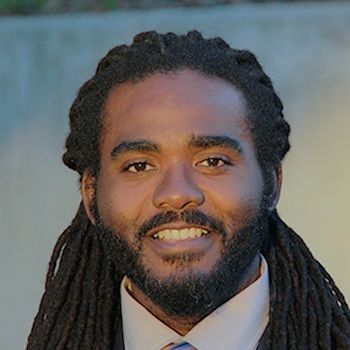 Ready for a teacher transformation?
Testimonials
What Teachers Are Saying
"Having taught three years with EB now, the time I've gotten back to be a better wife and mother is huge. I get to sit down and enjoy dinner with my family.
I've been trying to help my colleague with this [approach to teaching] because every day she's going home and spending three or four hours prepping her next day's lesson. She's like, "I'm so tired. I feel like a first-year teacher all over again."
And I said...you don't have to be this exhausted.
I'm ready for the next day. I'm not panicked about teaching in a couple of hours, because I know what I'm doing, I have it ready to go."
– URSULA FAGERSTROM, Grades 9-10
"My admin sent me a message and talked to me in person about how excellent my classes were, how engaged the students were, and how they're so proud of 'the teacher I have become.'
The kids shine ever so brightly today and just capture everyone's hearts! I am so pumped for tomorrow!"
- FRAULINE WALKER, Grades 5-6
FAQs
Frequently Asked Questions
Are the resources really that easy to unpack and use in class? (In other words: will this help or will it just be another "thing"?)
Are the materials included in the club really going to be rigorous enough for my middle school students?
How will I be able to make your lessons work with my district-mandated curriculum?
Not all of my students are reading or writing at grade level. Will the material in the EB Teachers' Club still work for me?